TESTS FOR PATIENTS WITH EARLY-STAGE CANCER
Improving the management of early-stage cancer
---
For doctors treating patients of early-stage cancer, two fundamental questions remain after surgery: Does any cancer remain? What is the risk of the cancer returning? Our test helps answer these questions by quickly and conveniently detecting minimal residual disease (MRD) from a simple blood draw.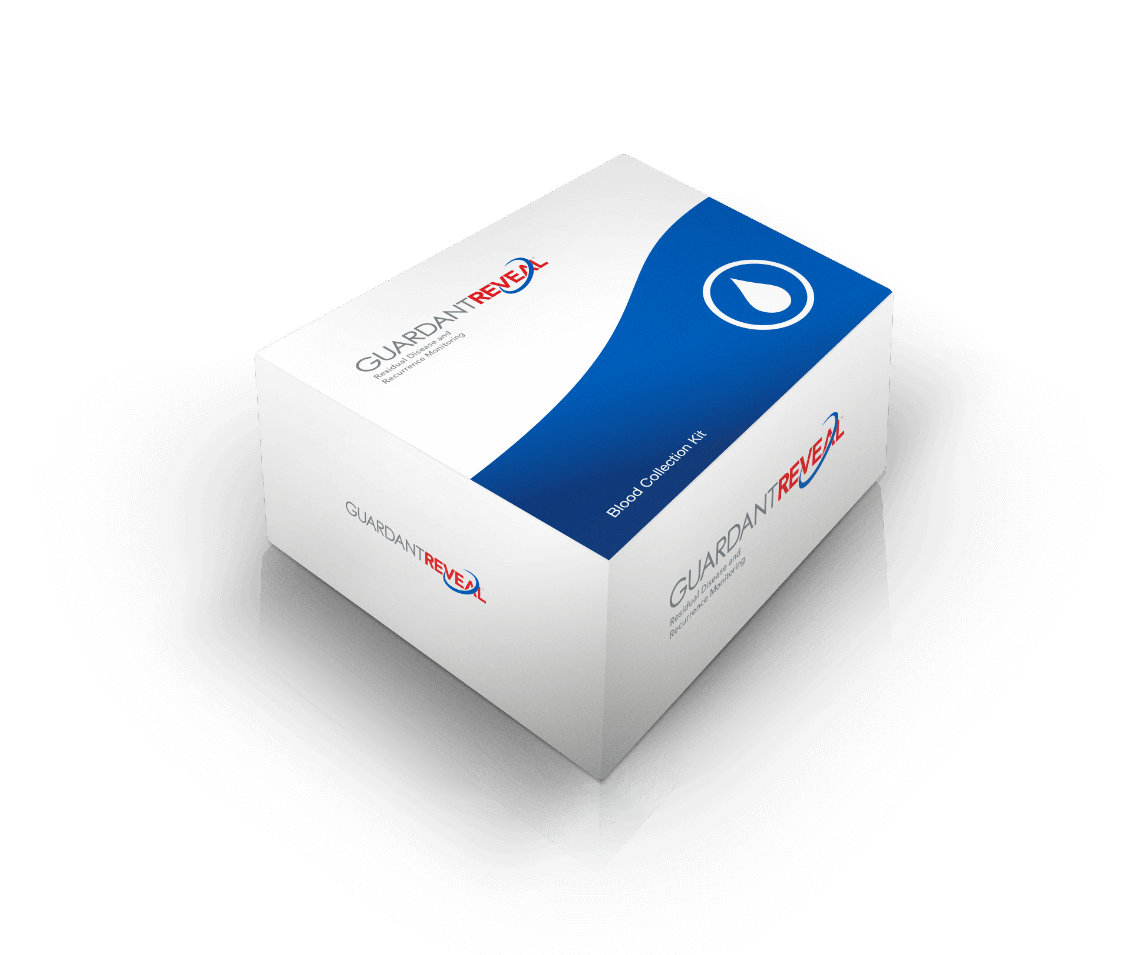 Residual disease detection and recurrence monitoring
Guardant Reveal™ is a revolutionary blood-only liquid biopsy test that detects circulating tumor DNA (ctDNA) for minimal residual disease (MRD) assessment in early-stage colorectal, breast, and lung cancers. In addition to detection of MRD, Guardant Reveal is also available to monitor recurrence in previously diagnosed patients. Guardant Reveal is covered for fee-for-service Medicare patients with Stage II or III CRC whose testing is initiated within three months following curative intent therapy.